Latest gallery Images All
About
Welcome to PaintMyPhoto
We have recently completed an upgrade to our server, more disk space ensures our future for some time to come. However we always have our monthly hosting bill to pay, and we want to have some highly specific enhancements developed (read more on Lorna's site improvement poll discussion here). So if you are able, and you find PMP usefull, please consider a small monthly subscription or one off donation. This is the only way we are funded by users. No annoying adverts or 'pop ups'! 'support pmp' 
New Feature!!
You are now able to select the number of images shown across each gallery page, from 2, 3, 4, 6 or 8.
Select your number button at the top right of the gallery page.  Your setting will remain until you change it or you log out of PMP.
ALSO - we have expanded the Notifications Settings page, so all your settings are visible at one time - the drop-down setting menu was confusing to some.  I hope you like it!  [To check your settings for which notifications you receive, go to your Account Settings, Notifications tab.]
---
Paint My Photo (PMP) is a social networking site dedicated to                             
sharing photos for artistic inspiration without fear of infringing copyright.  
Full Terms and Conditions of use here.                                    
PMP is entirely supported by donation and subscription, if you find the site a useful resource PLEASE VISIT OUR DONATIONS PAGE. Thank you.
POLL Results: Which new features should be added to the site.
---
HELP US TO HELP YOU - FOR SITE HELP, PLEASE TAKE A LOOK AT THE FOLLOWING LINKS:
User Guides (Highly Recommended) - INCLUDES VERY HELPFUL VIDEOS.
Finding Photos
Adding Photos
If you don't find your answer in the Guides, ask here -> Site Help Forum or raise a Support Ticket.
---
PMP NEWSLETTERS - back copies: See link here: https://issuu.com/paintmyphoto/docs
Please note that the links contained in the newsletters are to the old site and no longer work.
---
Paint My Photo Monthly Challenge for art and photography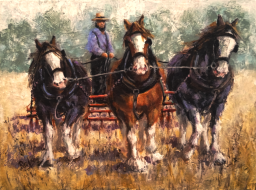 Current challenge : Jun/July 2019 - Palindrome
The May 2019 - Working Challenge Results
Artwork WINNER - Reenie Chase "Working The Land"

2nd place: Lisa Fry Harris "Storm Moving In"
3rd place: Olivia O'Carra "Concentration"
4th place: Judith Tuider "Basket Weaver Hard at Work"
.
.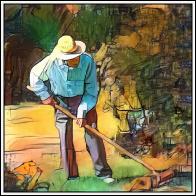 .
Photography: WINNER - Systrella "Gardenwork"
2nd place: Trisha Budd "Paint The Boat"
3rd place:  Allankah "Fisherman Repairing his Net"
4th place:  Len Swanson "Moment of Impact"
.
.
---
Art of Photography - Pic of the Month For latest winners and to enter, visit the group.
PMP Photographer of the year 2018             PMP Pastel Artist of the year 2018                 PMP Animal Artist of the Year 2018 
Bonnie Sitter                                                                               Kathy Paulus (3 challenge wins during the year).                   Laura Lynne with "Young Sumatran Tiger"

This is a copy of the broadcast message sent out in September 2017 New feature announcement. I'm delighted to announce a new picture-viewing feature that I'm sure you will find very useful:...
Read More
21 Comments
You may have noticed that the format of PMP was messed up for a few hours (15/12/16) well "Mea Culpa" I ran a fairly standard update to the platform we run on last night then headed off to bed,...
Read More