Latest gallery Images All
About
Welcome to PaintMyPhoto
Paint My Photo (PMP) is a social networking site dedicated to                               
sharing photos for artistic inspiration without fear of infringing copyright.   
Full Terms and Conditions of use here.                                     
PMP is entirely supported by donation and subscription, to keep the site free of annoying adverts and pop-up!  If you find the site a useful resource PLEASE VISIT OUR DONATIONS PAGE . Thank you.
---
Not yet registered?
If you want to use the site you have to sign up - it's easy!  Sign up HERE .
Give yourself a User name - you will be known on site by this name so make it good!   [Hint: Don't use your email address as a user name.]  Your Profile name can be the same as your user name. 
Register with a valid email address - you will need to follow the link in the email we send you, in order to confirm your registration.  We have been getting loads of nuisance sign-ups, so if you choose a user name like "hgdfhykzz", expect to be deleted

HELP US TO HELP YOU - FOR SITE HELP, PLEASE TAKE A LOOK AT THE FOLLOWING LINKS:
User Guides (Highly Recommended) - INCLUDES VERY HELPFUL VIDEOS.
Finding Photos
Adding Photos
If you don't find your answer in the Guides, ask here -> Site Help Forum or raise a Support Ticket.
---
PMP NEWSLETTERS - back copies: See link here: https://issuu.com/paintmyphoto/docs
Please note that the links contained in the newsletters are to the old site and no longer work.
---
Paint My Photo Monthly Challenge for art and photos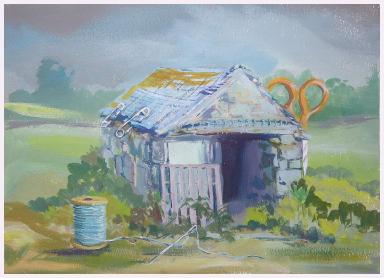 Current PMP Monthly Challenge JULY "Nature Framed"
RESULTS of the May Challenge "Enlargement"


ARTWORK Winner: Lorna Webber " In Need of Repair "


2nd place : Judith Tuider " Enlarged Magnolia with Backlighting "
3rd place : Dracaena " Ant Wedding "
PHOTOGRAPHY Winner : Len Swanson " Waxing Gibbous Moon "          
2nd place : ESP " Clean Up Operative "
3rd place : Martine Jones " Wading Pool "
Congratulations to the winners and to everyone who entered.
Many thanks to those who liked my quirky effort

.
.
---
Art of Photography - Pic of the Month For latest winners and to enter, visit the group .
PMP Photographer of the year 2019               PMP  Pastel Artist of the year 2019                   PMP Animal Artist of the Year 2019  
Jennifer Livick                                                                                 Elizabeth C (3 challenge wins during the year).                    Jasmine Elliott  with " Serena "

I find it hard to believe we are fast approaching the end of another year! So this is a very good time for you to think about getting your calendar for 2020! Once again our friend Cheryl Neilson...
Read More
**This is a copy of the Newsletter sent out in October 2018 Some news and important information from PaintMyPhoto. Hi to our fellow Artists and Photographers! Autumn is upon us in the...
Read More