Latest gallery Images All
About
Welcome to PaintMyPhoto
     
Paint My Photo (PMP) is a social networking site dedicated to  sharing photos for artistic inspiration, without fear of infringing copyright.
---

PLEASE ONLY UPLOAD PHOTOS WHICH BELONG TO YOU…OR THAT YOU HAVE PERMISSION TO USE. WE DO NOT WANT COPYRIGHT PROBLEMS FOR YOU OR FOR PMP. MANY THANKS - ADMIN
---
Membership to PMP is FREE but you need to join in order to have a look around.
You can sign up HERE - you just need to enter a User Name & Password and supply a valid email address.

The User Name - will be used to identify you on the site, so make it good!  
            [ Hint: Don't use your email address as a user name . ] 
The valid email address - will be used to send you an email with a link that you will need to follow in order to confirm your registration and to start accessing the treasure chest of photos.
Click for the full PMP Terms and Conditions of Use
---
NEW TO PMP? 
PLEASE TAKE A LOOK AT THE FOLLOWING LINKS:

First Steps   -  A QUICK GUIDE TO HELP YOU GET STARTED
User Guides   - Comprehensive guides for using PMP
Shortcuts ....
Finding Photos
Uploading Artwork
If you don't find your answer in the Guides, ask here -> Site Help Forum
or raise a Support Ticket by selecting 'Support Tickets' from the drop-down menu that appears under your name in the top menu.

Members - remember to LIKE photos/art you like - it's great encouragement for others.
If you paint a photo ALWAYS comment on the photo to say you've painted it - Thanks!
---
PMP is entirely supported by donations and subscription, to keep the site free of annoying adverts and pop-up! 
If you find the site a useful resource PLEASE VISIT OUR DONATIONS PAGE .
Thank you.


---
---
Paint My Photo Monthly Challenge for art and photos.

The current PMP Monthly Challenge for DEC/JAN 2024 is "HAPPINESS"
~~~~~~~~~~~~~~~~~~~~~~~~~~~~~~~~~~~~~~~~~~~~~~~~~
---
Art of Photography - Pic of the Month For latest winners and to enter, visit the group
PMP Photographer of the year 2022   - Regional Photos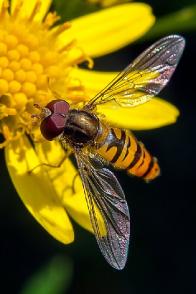 PMP Pastel Artist of the year 2022 - Tam-tam " Seagull "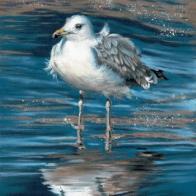 PMP Animal Artist of the year 2022 - A two-way tie                     
E Jean Schettler " Lean on Me "           Kerri McDonald " A Special Love "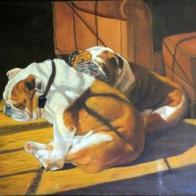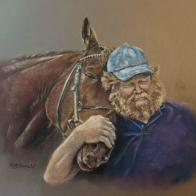 ---
PMP NEWSLETTERS - back copies: See link here: https://issuu.com/paintmyphoto/docs Please note that the links contained in the newsletters are to the old site and no longer work.
---
This blog entry is a copy of the latest newsletter. Sad news from PaintMyPhoto Memories of Lorna. As many of you will know by now, our good friend Lorna Webber has passed away. We are still in...
Read More
44 Comments
Hello friends,  I hope you are all keeping well in this very challenging time. I personally have found that I really miss the teaching I have been doing. As well as 'commercial' courses I also...
Read More
8 Comments